ERRORS, FAULTS, FLAWS, FORGERIES and REPLICAS



Click on image for a larger version




Australian 1943 King Georgr VI Penny



Delamination on the obverse - Planchette Error

Planchette Error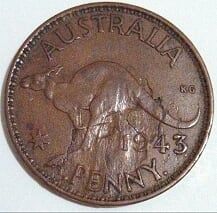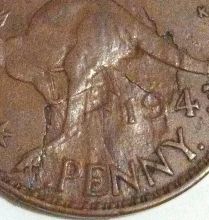 Australian 1949 King George VI Penny



Split planchette, unusual wheel spoke effect on obverse, plus ghost of King George VI and the legend -

Planchette error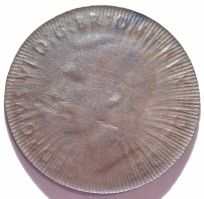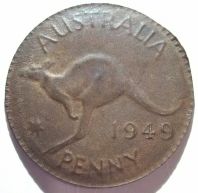 Australian 1964 Queen Elizabeth II Penny



Die Obstruction - Wool was found embedded in this coin along the inclusion -

This is a strike error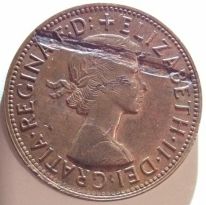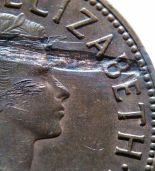 Australian 1963 Queen Elizabeth II Half Penny



Upset die alignment -

a 90° rotation of die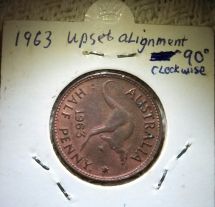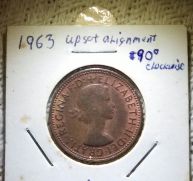 Australian 2001 One Dollar Coins



Upset die alignment on both coins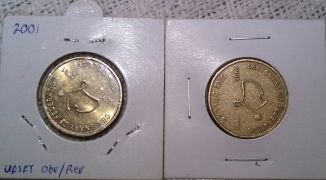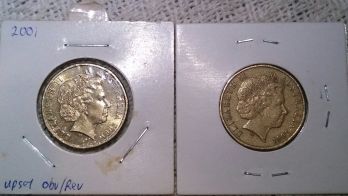 Australian 2006 One Dollar Coin



Flip over double strike. Found in October 2006, this coin shows a strong image of the Reverse and the Obverse on the Reverse. This is not a clash die, as that would give a negative image. The first and second strikes are not aligned with each other. Note the edge, about 4.5mm long, is reduced to approximately 1.5mm. The edge has also been drawn up past the rim, giving a sawtooth rim edge. The rim itself has also received a small amount od doubling from being re-struck. -

On the reverse side, the legend ELIZABETH II and AUSTRALIA are noticeable. Queen Elizabeth II's crown is quite clear, as is her forehead, nose, mouth and neck. The designer's initials are also visible, as is muck of the date '2006'. On the obverse side, a very siscenible 1 DOLLAR is very clear and very noticeable. The kangaroos are visible to a lesser extent, but still strong enough to be recognised as such. Note the fields above and behind Queen Elizabeth II's head, as well as in from of her nose.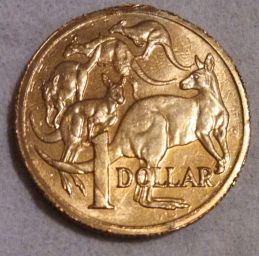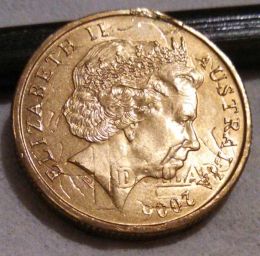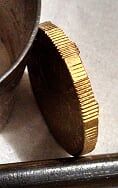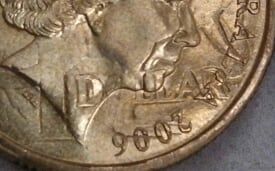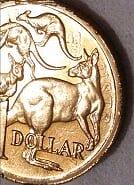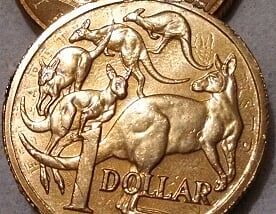 Information on Error Coins - Just click here